20 Magical Disney Fan Christmas Gift Ideas
These are the best Disney fan Christmas gifts! The holiday season is fast approaching and with that comes the necessity of planning out your gift ideas for your nearest and dearest. Well, when it comes to the devoted Disney fan on your list there are plenty of fun options. From stocking stuffers to bigger presents meant to spoil- our list covers a wide variety of items that will thrill any Disney fan!
Save on your stay! Disneyland COMBO Hotel + Ticket Discounts Save big when you book your Disneyland tickets and hotel through our recommended travel sponsor- save on breakfast, parking, and more! Make sure you are getting the best deal for your vacation! Book now >
Here are out top 20 Christmas gift ideas for a Disney fan!
1. Disney Sketch Zip Satchel by Dooney & Bourke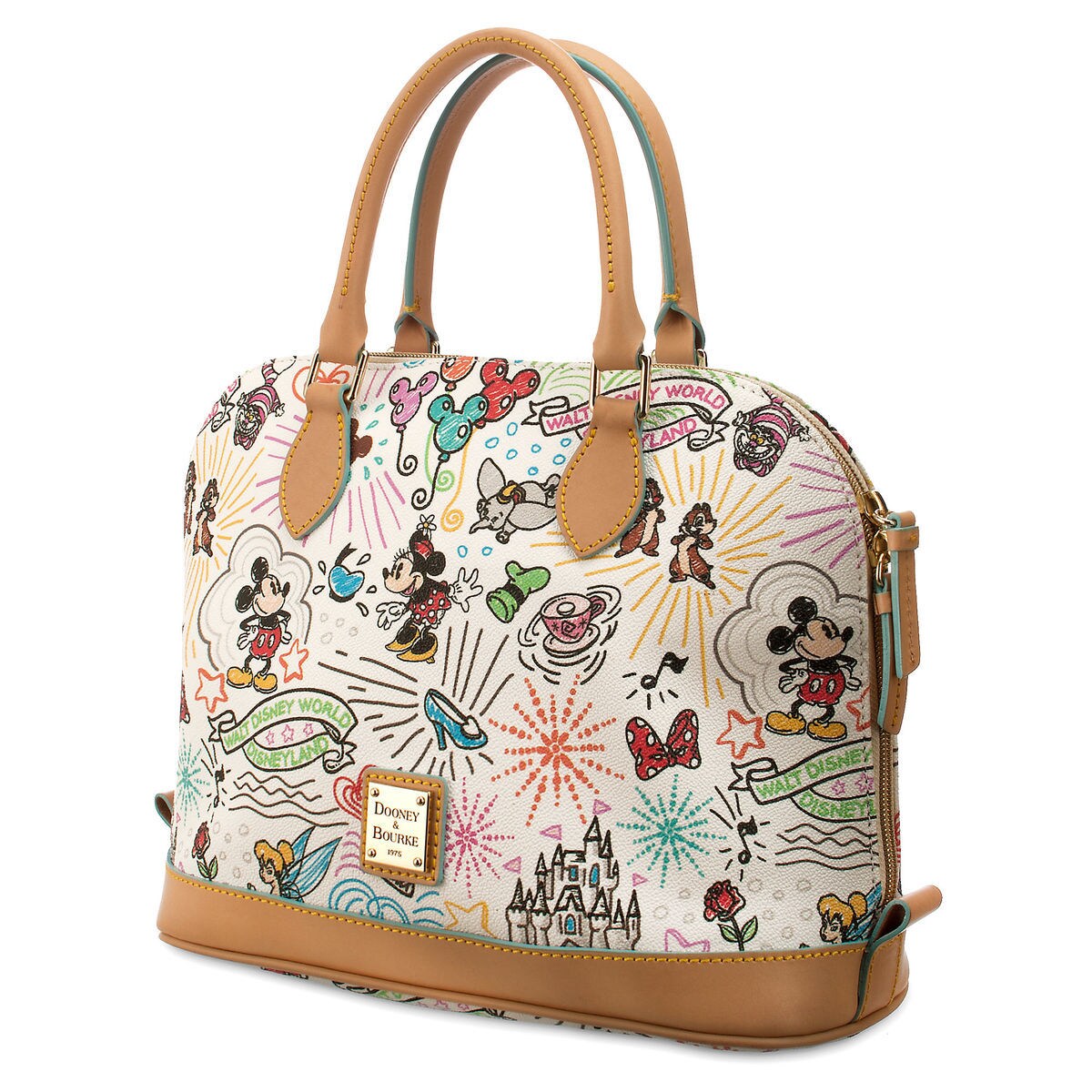 If you're looking to spoil the Disney fan in your life, an official Disney Parks Dooney & Bourke is sure not to disappoint. These coveted purses are more than a fashion statement- they're a staple for any devoted Disney lady. $268.00
2. Stitch Poseable Plush and "Holiday Mischief with Stitch" Book Set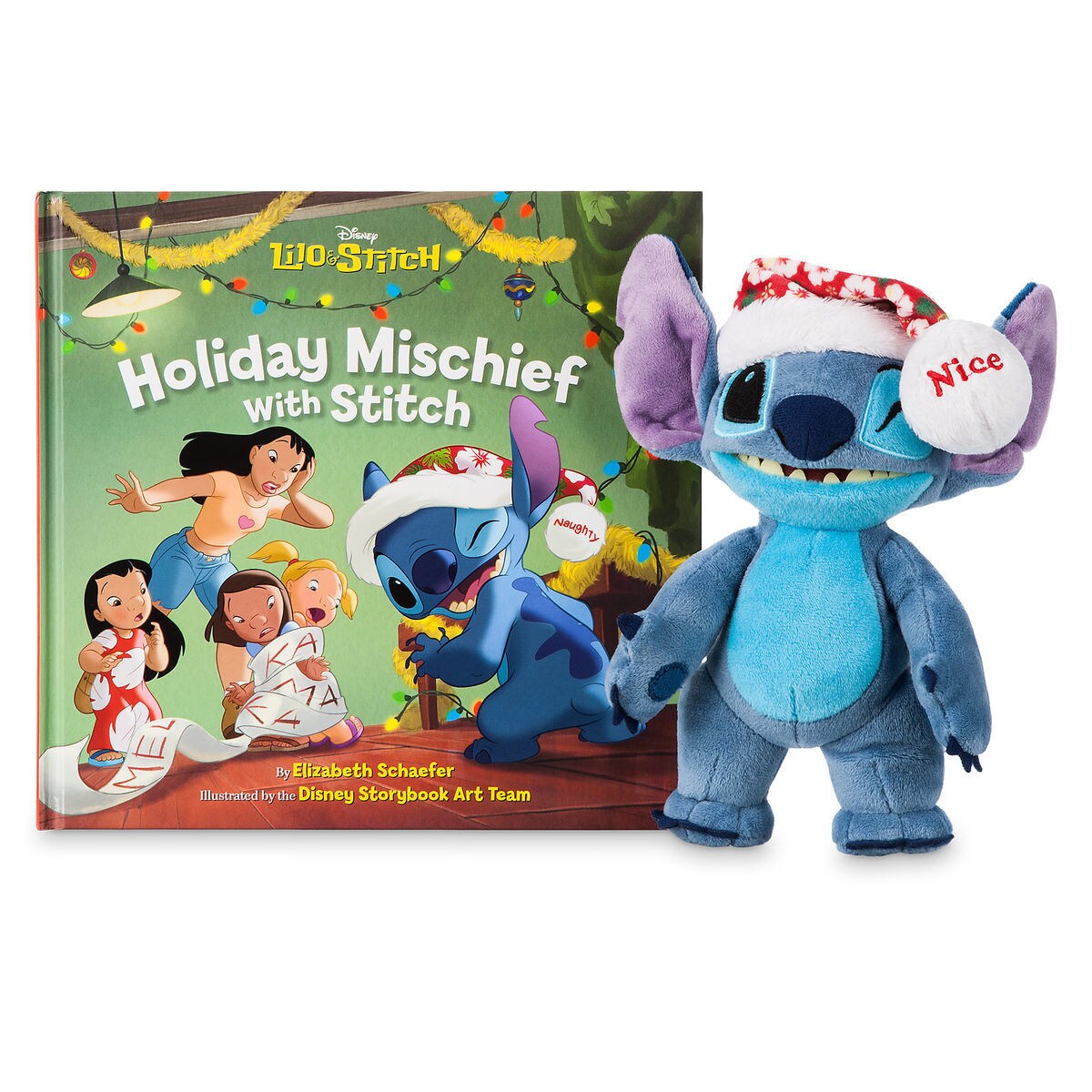 Every one's favorite troublemaker is ready to become a part of your family tradition. This plush Stitch and book looks to be like Disney's version of 'Elf of the Shelf.' Stitch is way cuter than that Elf, in my opinion! $29.95
3. Star Wars Light-Up Holiday Sweater for Adults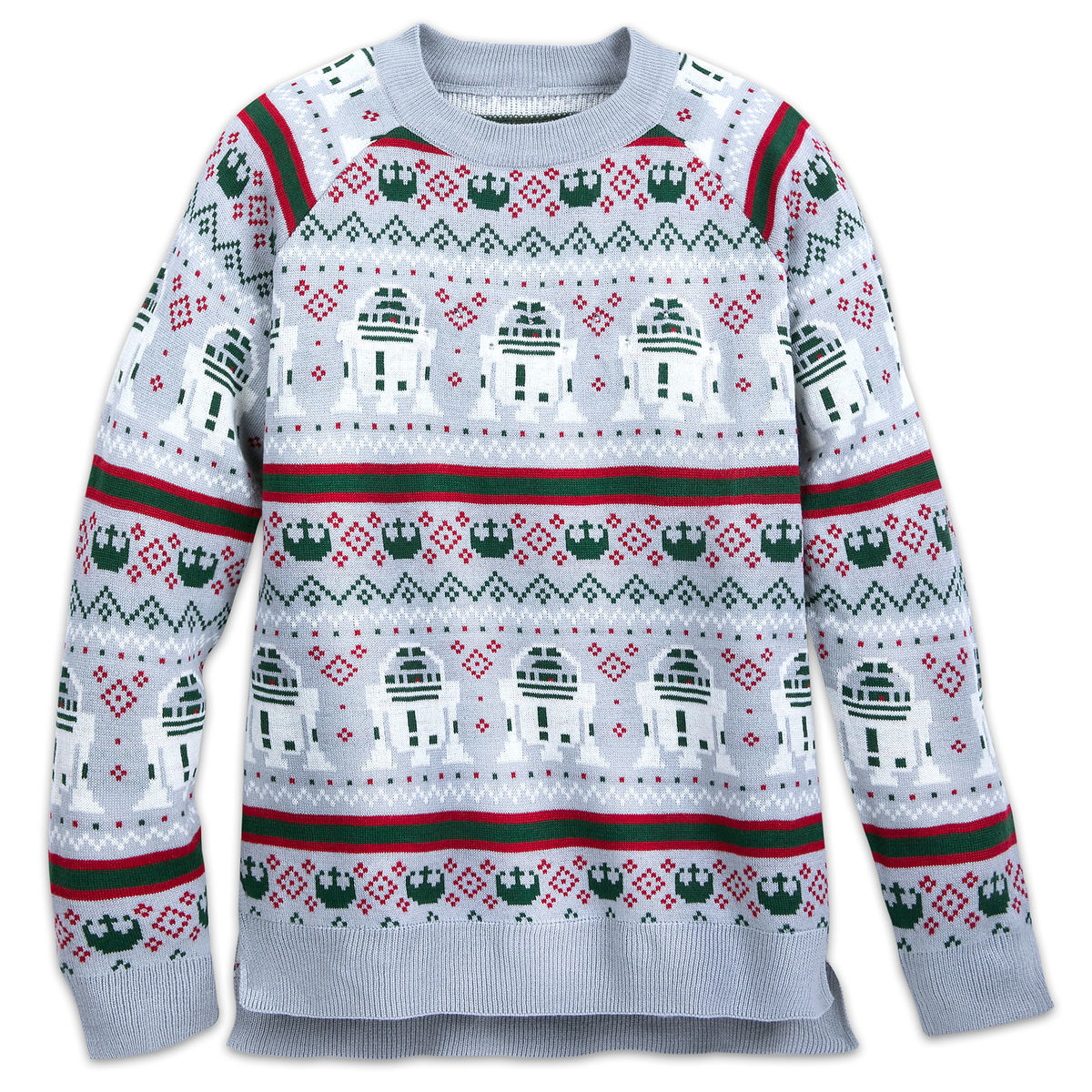 Nothing says the holiday season like an 'ugly' Christmas sweater and this year Disney has plenty to pick from. This light-up Star Wars style is especially fantastic. $49.95
4. Disney Socks Advent Calendar Gift Set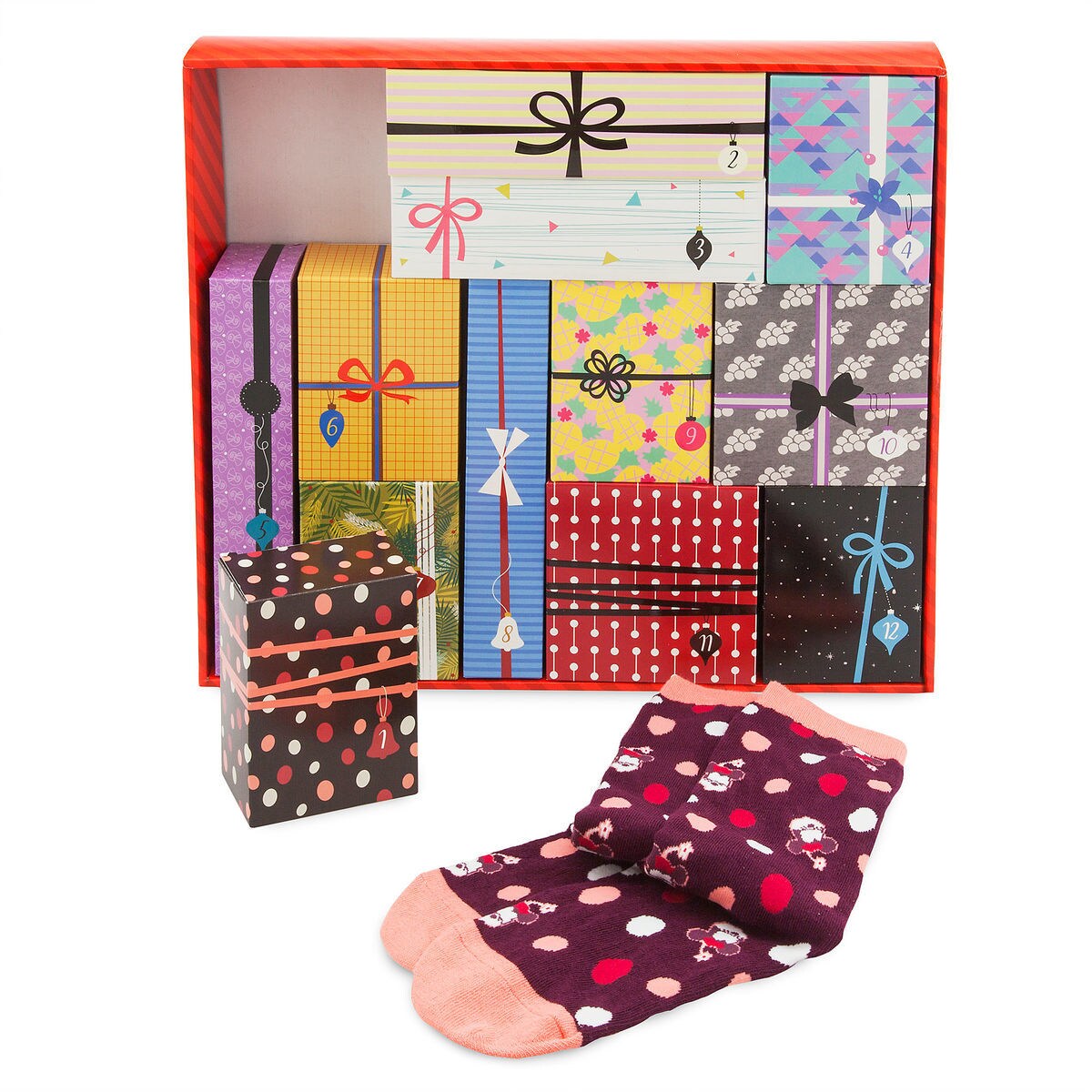 This sock advent calendar has an option for men and women. With the popularity of sock advent calendars, this Disney option is sure to knock their socks off. $39.95
5. Fantasyland Castle Nordic Winter Light-Up Figurine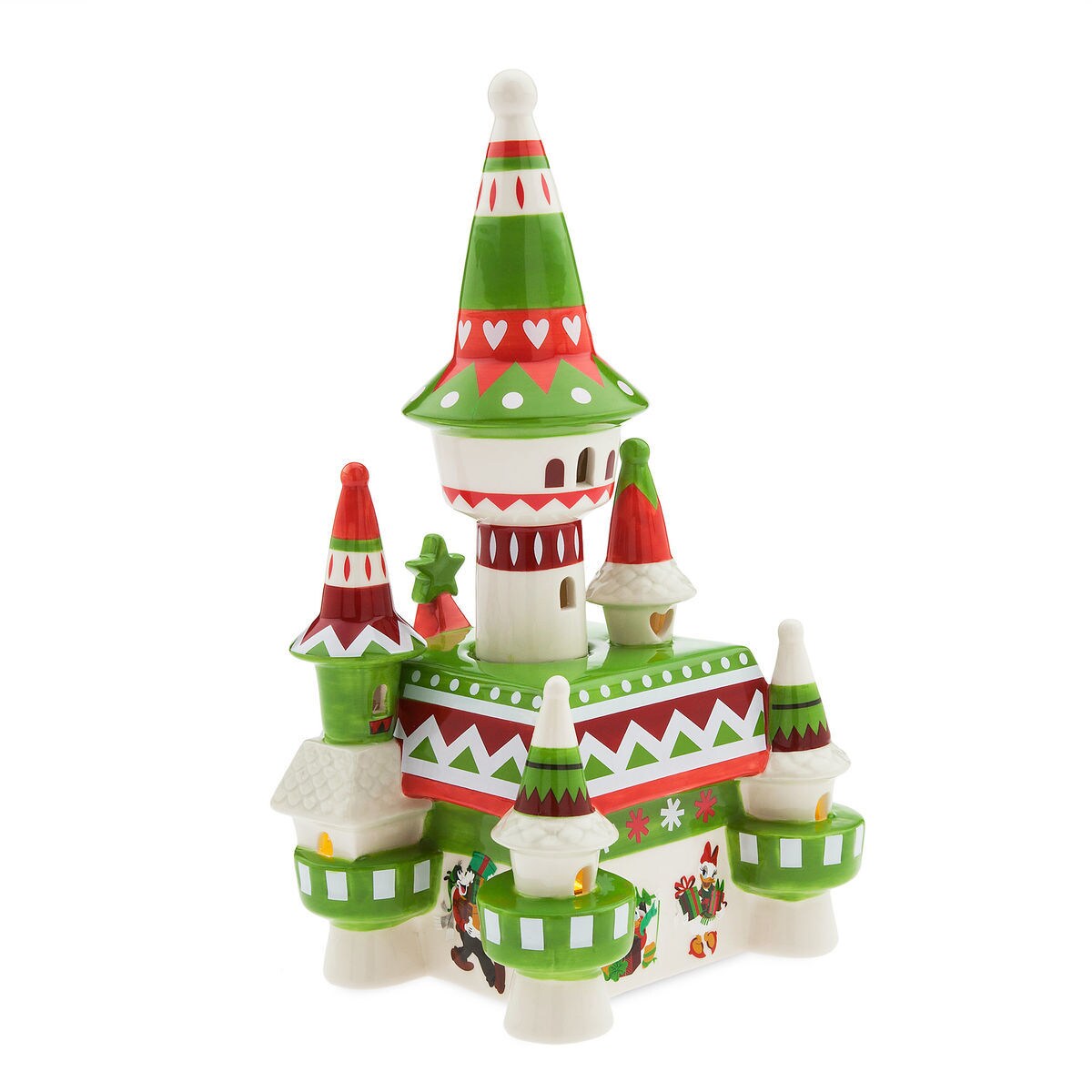 This light up Fantasyland nordic themed castle is sure to bright up the holidays for any devoted Disney fan. $64.95
6. Disney Retro Ceramic Light-Up Tree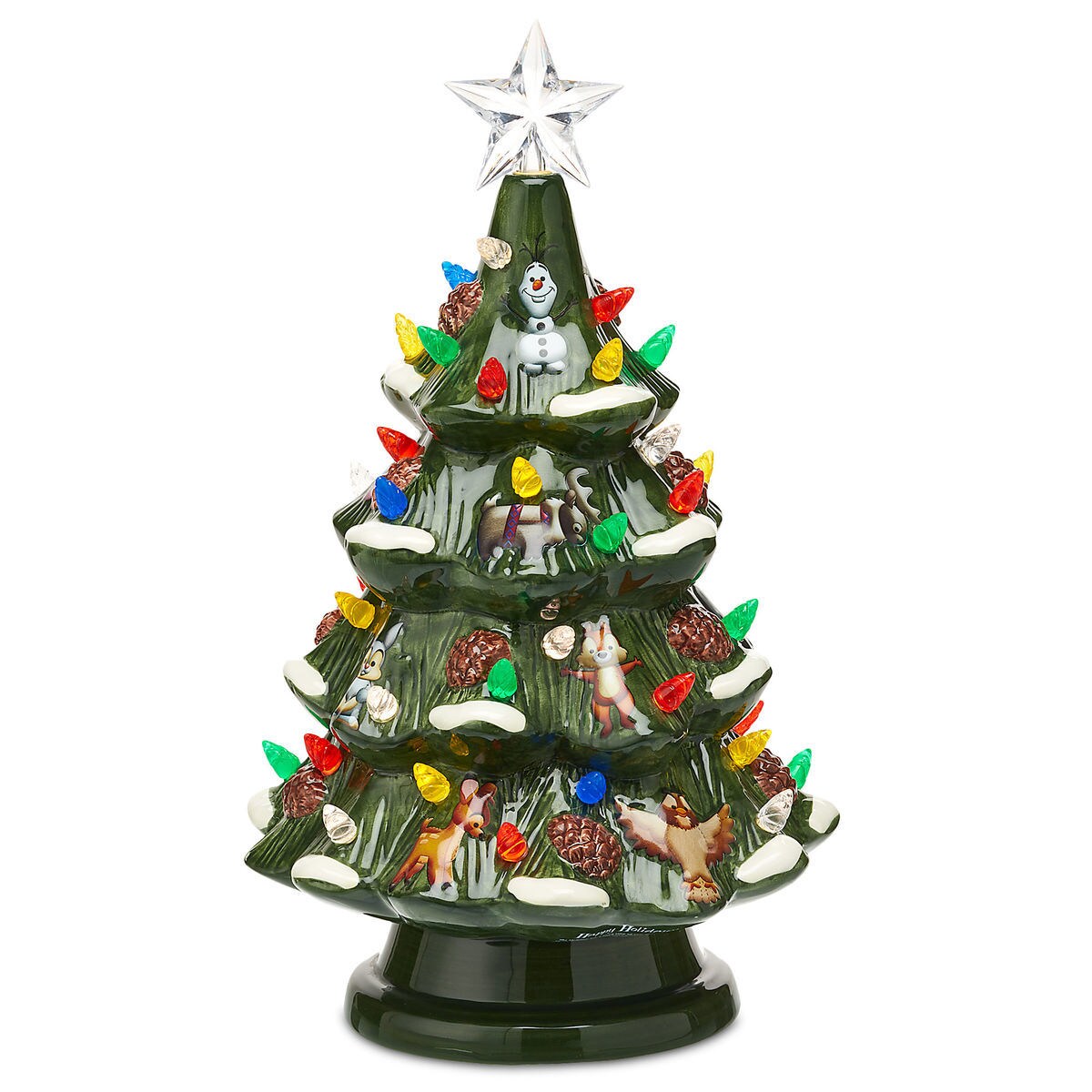 Speaking of Disney Christmas decor, you can't go wrong with this Disney themed retro ceramic tree. $75.00
7. Santa Jack Skellington Nutcracker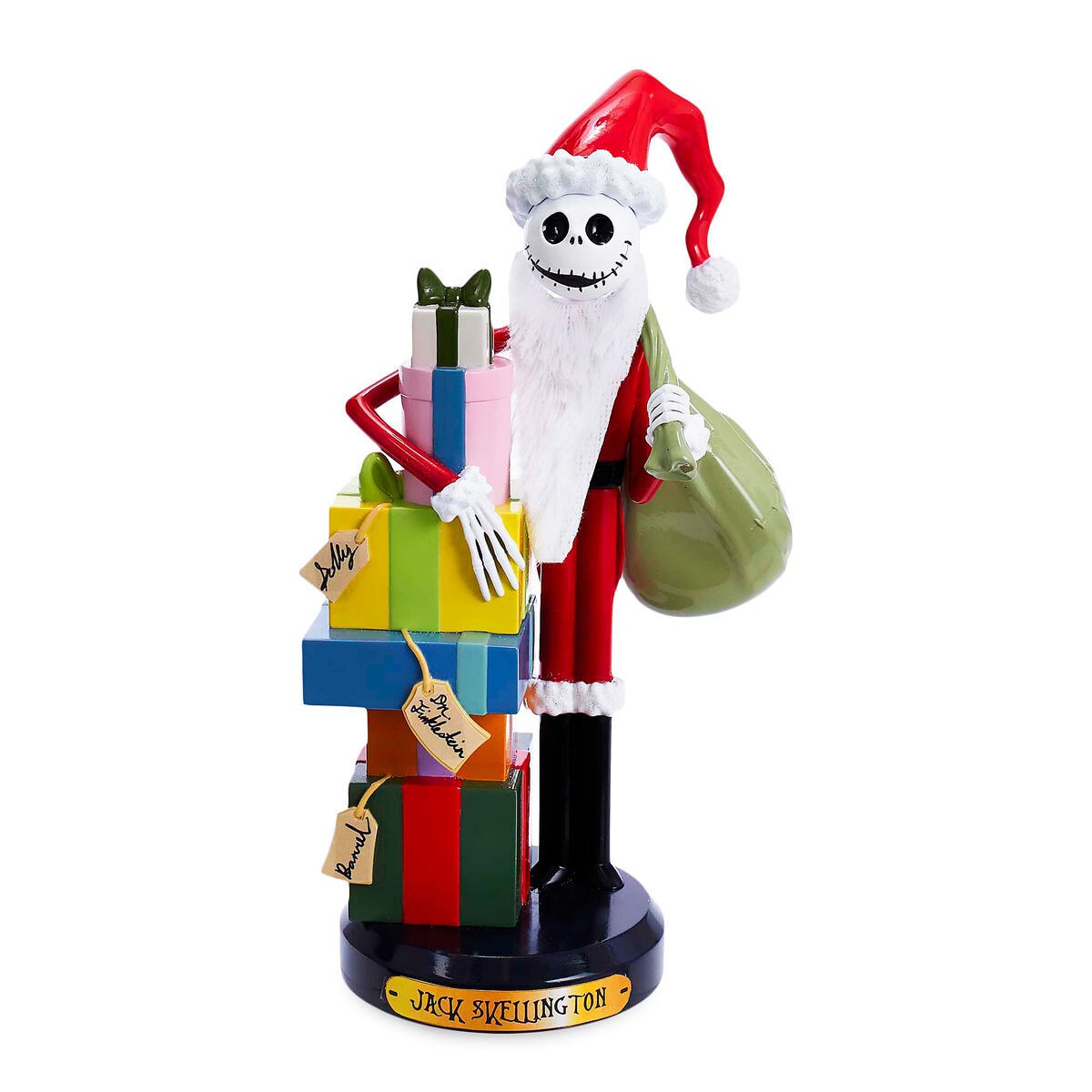 And don't forget the Pumpkin King himself! $39.95
8. Stitch and Mickey Stocking – Personalizable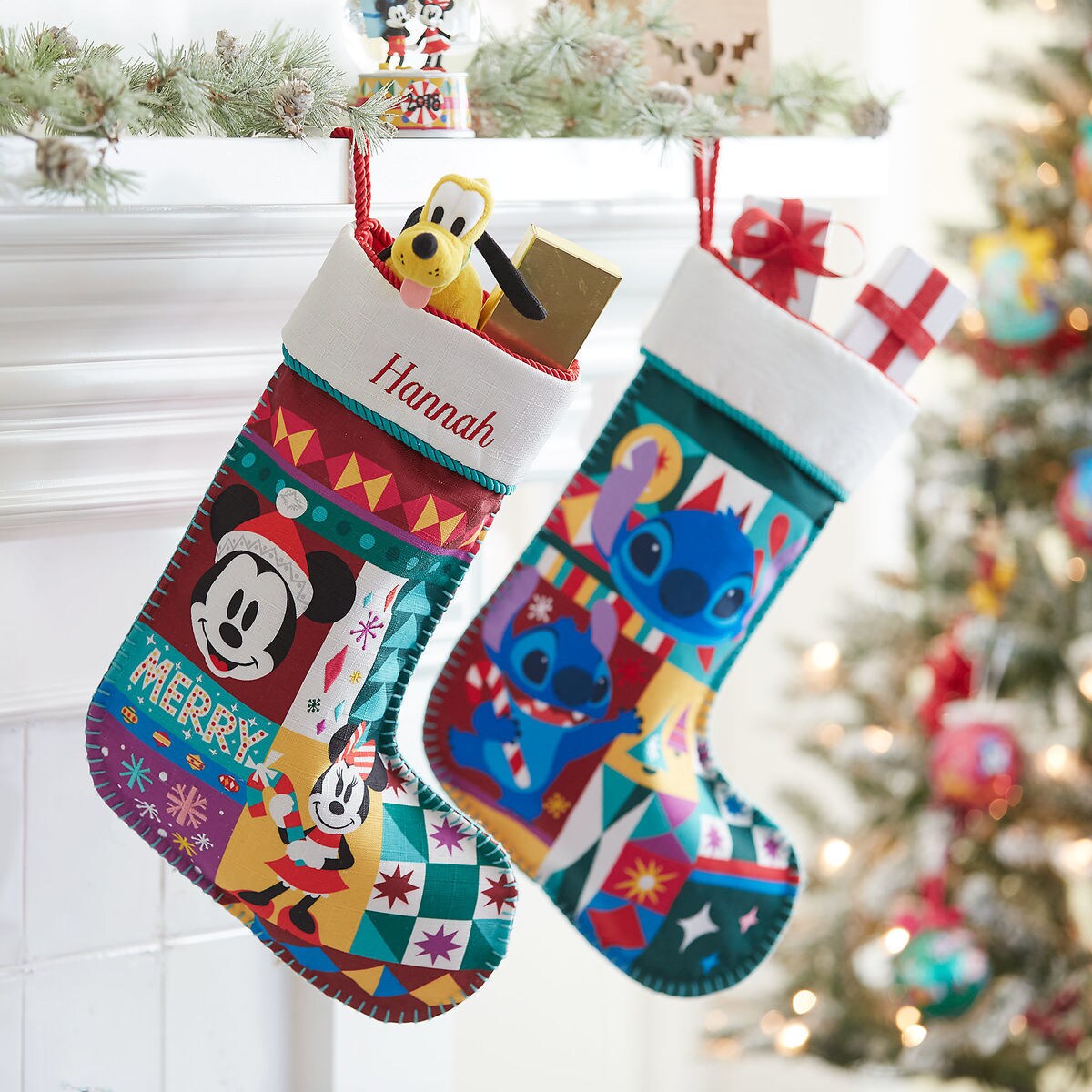 One of the best things about many of the gifts you order from the Disney store is the personalization that you can add on with select purchases. This can make a gift extra special. Personalization costs an extra $5.95, typically. $19.95
9. Mickey Mouse Waffle Maker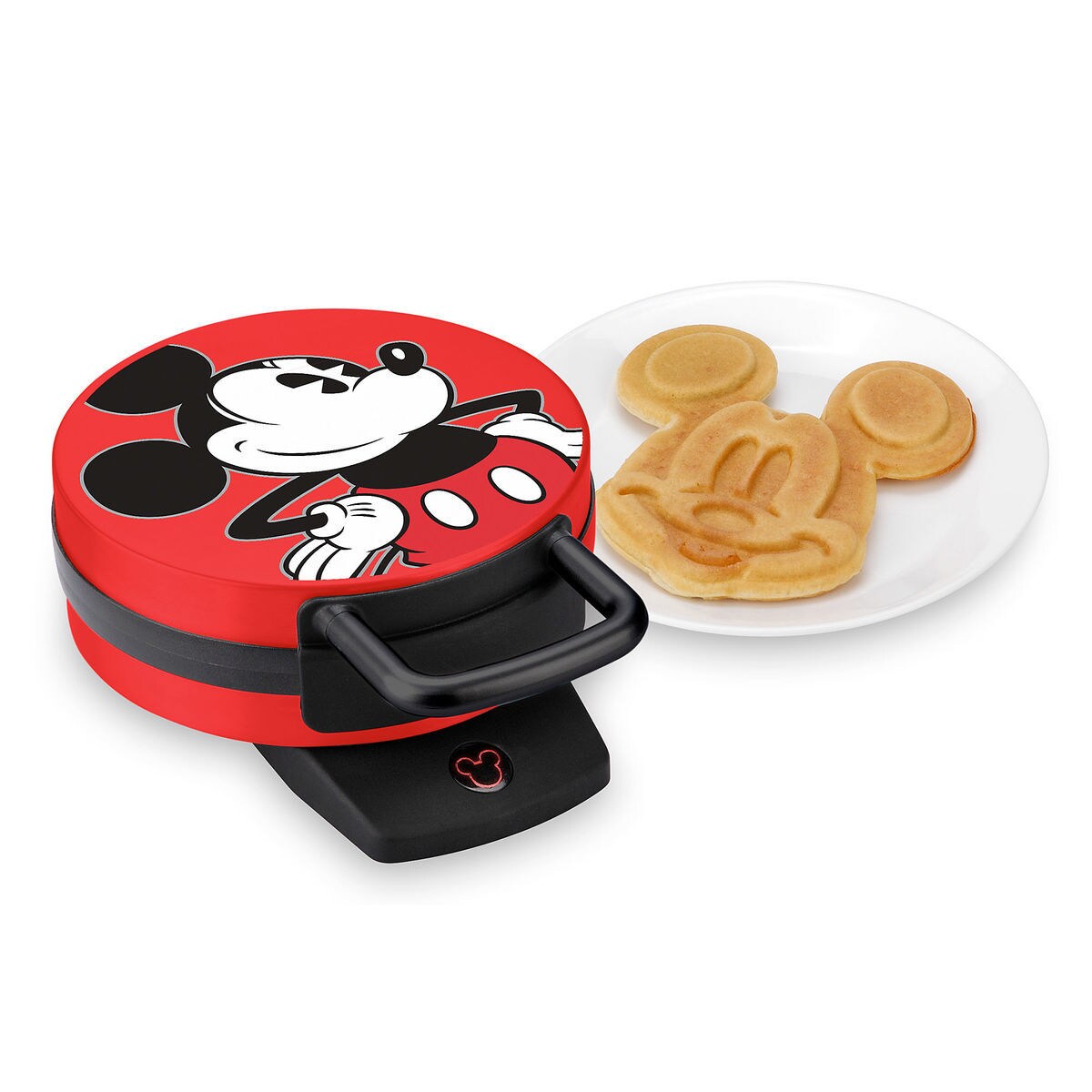 With this Mickey Mouse waffle maker, you can give the gift of Mickey shaped waffles that your loved one can enjoy without having to visit the Disney parks! $34.95
10. Mickey Mouse Pet Sweater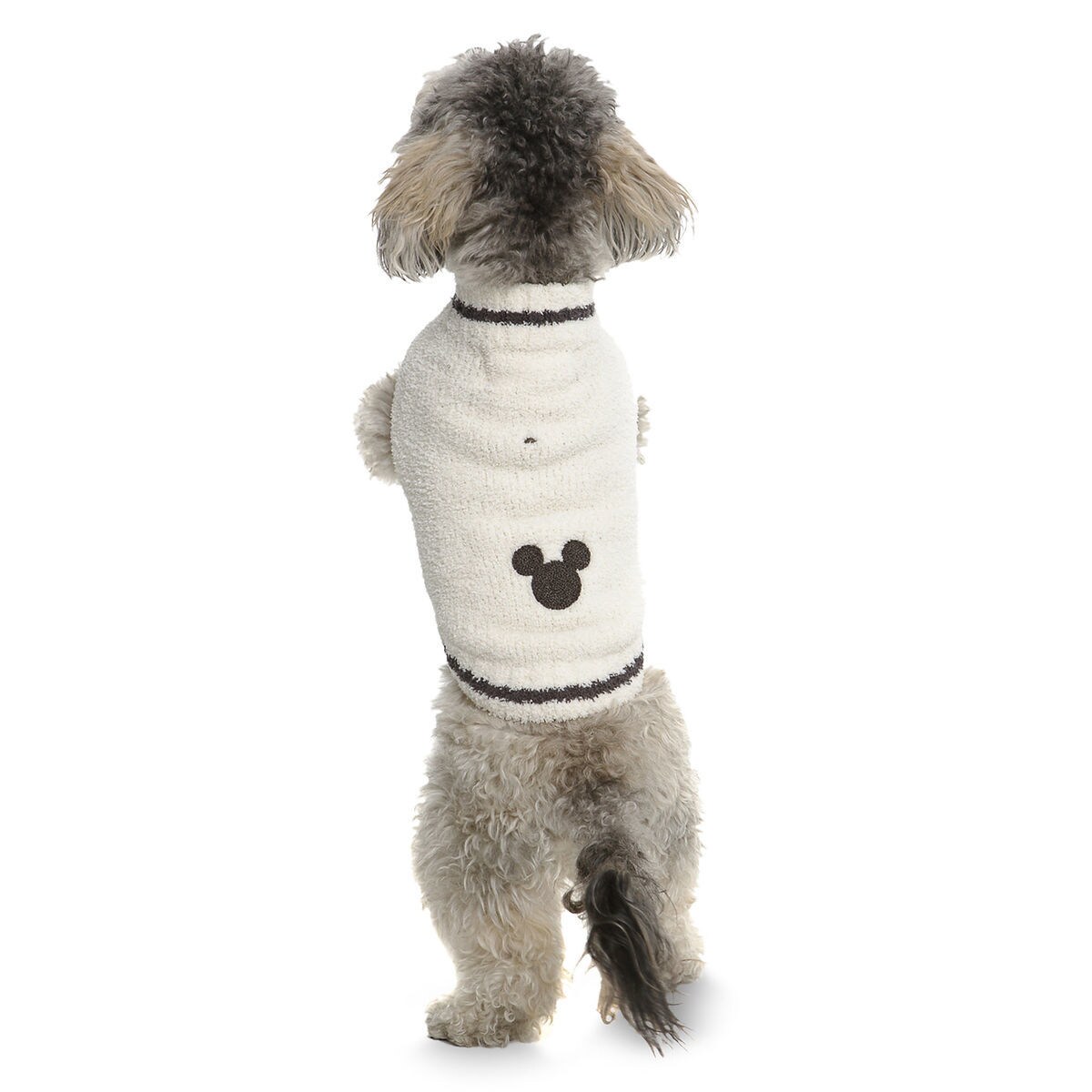 If your diehard Disney fan is also a pet owner, this Mickey Mouse dog sweater is classic and adorable. $48.95
11. Incredibles 2
Disney always times their movie releases well with many favorites coming out on Blu-ray right in time for Christmas. Not only can you find Incredibles 2 but also Christopher Robin and Ant Man & The Wasp are out just in time for gift giving. $19.99
12. Disney Mickey Mouse Mug Warmer
For the busy person in your life, a mug warmer and mug is a great gift so their coffee stays warm while they're busy with their tasks. $12.99
13. Disney Parks Alice in Wonderland 12 Flavor Tea Variety Pack
For the Mad Hatter in your life- this variety of tea is a must have for any tea drinking Disney fan. $30.57
14. Disney Scrapbook Kit
If the person you're buying for loves to scrapbook- this is a great gift so they can document their Disney Parks experience. Includes the album, page protectors, stickers, paper, and more. $25.31
15. Disney  Mickey Mouse Slow Cooker
For the Disney fan that loves to cook, there are so many great Disney themed kitchen appliances and gear to match! This slow cooker also comes in a Star Wars and Captain America theme. $32.34
16. Beats Solo3 Wireless Headphones – Mickey's 90th Anniversary Edition
If you're looking to splurge, Dooney & Bourke bags aren't the only way to go. This special edition of Beats Wireless Headphones are in honor of Mickey's 90th birthday. $329.99
17. Mary Poppins Jolly Holiday Sketchbook Ornament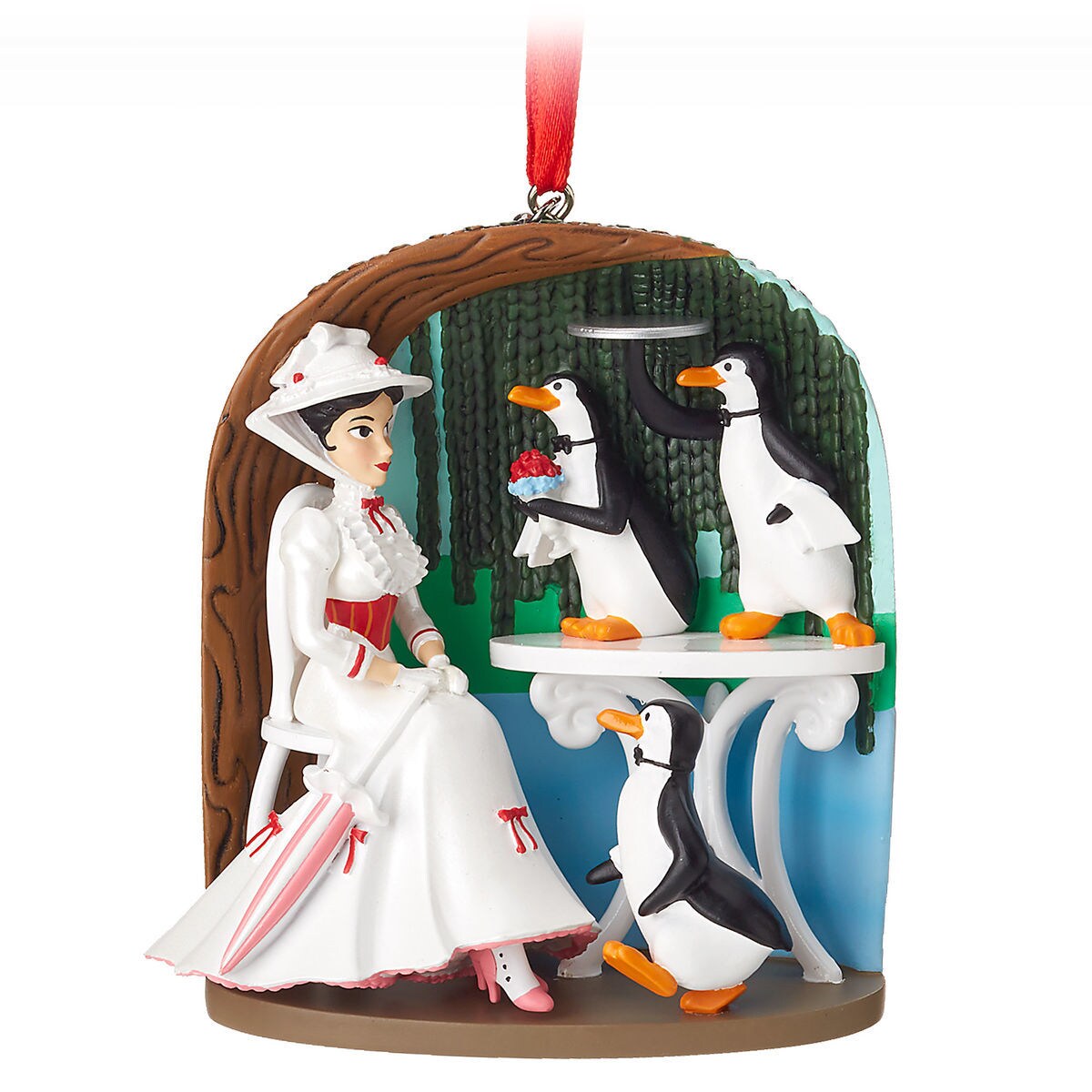 In honor of the new Mary Poppins remake coming out this Christmas this holiday ornament is sure to bring a smile to your loved one's face. In fact, you can find a stunning variety of beautiful ornaments on Disney's website. $16.95
18. Porg Holiday Pin – Star Wars: The Last Jedi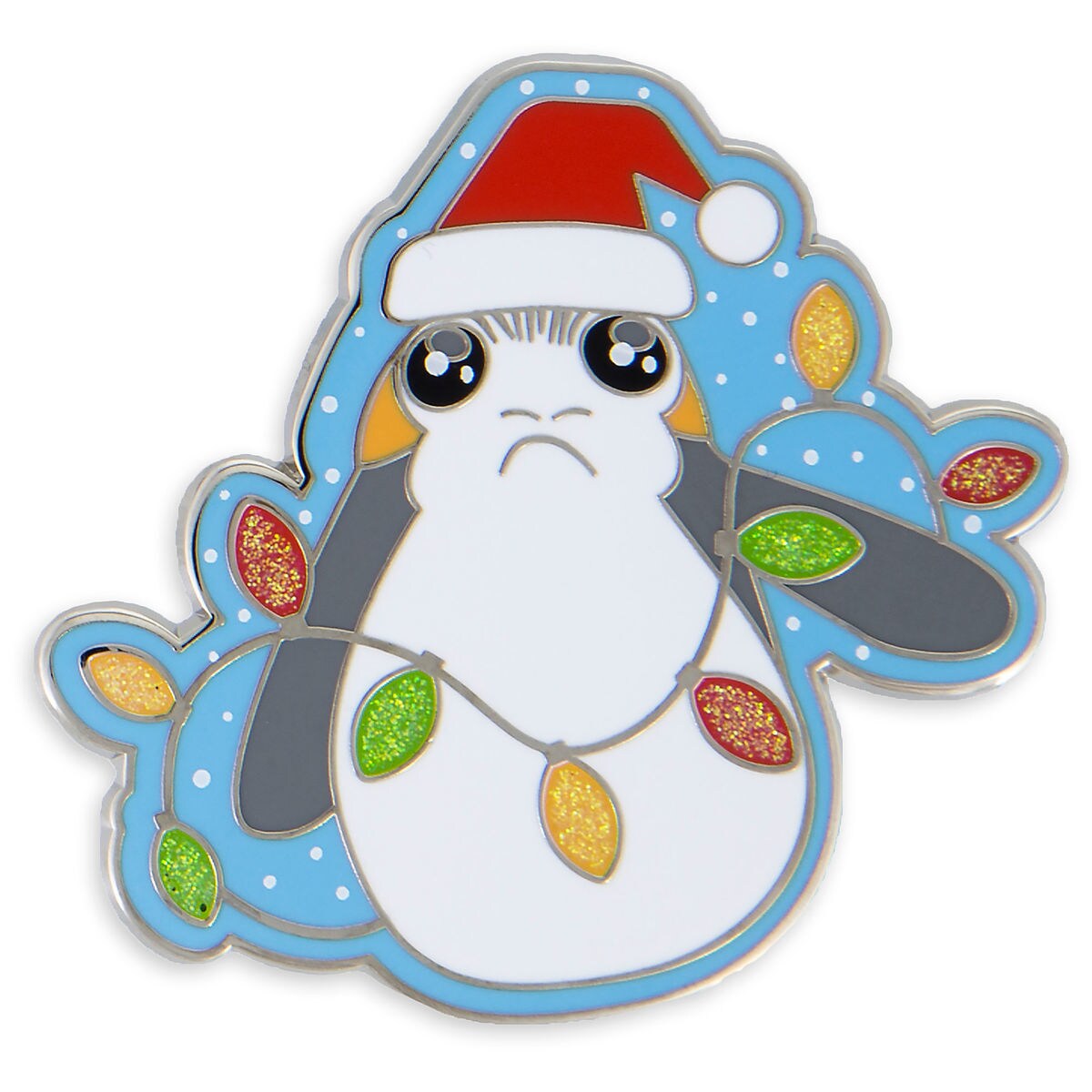 If your Disney fan is a pin collector, you can find plenty of holiday pins at the Disney Store to help them build their collection. $9.99
19. Disney Theme Park Edition III Monopoly® Game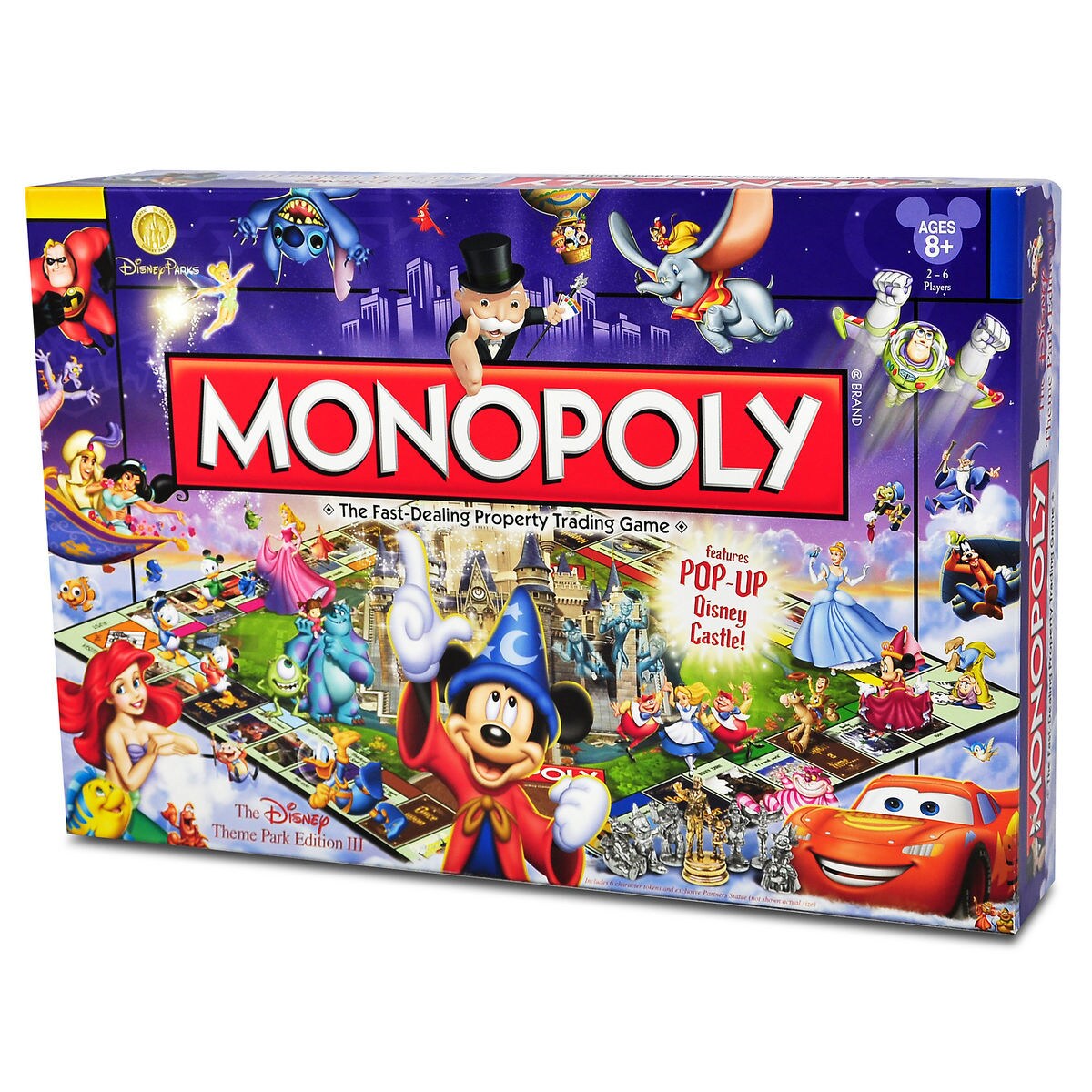 Monopoly is one of the most classic and well-known board games around- giving the gift of Monopoly with a Disney twist is sure to make your loved one happy. $44.95
20. Mickey and Minnie Mouse Ear Hat Collection for Family
If your gift recipient is a fan of matching family hats, well look no further because Disney has you covered! $15.96 – $19.96
Ready for the Christmas Season at Disneyland?
There is always a lot of information to consider before planning an Disneyland vacation. Make sure to spend time planning your days in the theme parks and become familiar with everything Disneyland has to offer. Don't forget to subscribe to our FREE Deals Newsletter to stay on top of the current planning tips, strategies, and deals.
You can discover more about planning your trip to Disneyland from these links: