8 Things We Are Most Excited for at the 2019 D23 Expo This Week
The D23 Expo, the largest Disney fan event in the world, is almost upon us. From August 23-25 at the Anaheim Convention Center, you'll find a celebration of all the different worlds of The Walt Disney Company including Disney, Marvel, Pixar, and Star Wars.
The event includes presentations from across the Disney company featuring everything from the new Marvel Land coming to Disney California Adventure to the upcoming Disney Plus streaming service to the history of classic attractions like the Haunted Mansion. You'll also find a massive show floor that includes exhibits highlighting the history of the theme parks and movies, models of what is coming soon to the theme parks, and of course lots of D23 Expo exclusive merchandise.
So, come along with me as I break down what we are most excited for at the 2019 D23 Expo…
GET YOUR TICKETS NOW! Our travel partner has huge savings for Disneyland and Walt Disney World vacations! Get exclusive perks like free breakfast, nights free at select hotels, and more! Book Your Package Now>
Here are the top eight things we are most excited for this year at the D23 Expo at the Anaheim Convention Center!
1. Disney Plus Presentation
This year's D23 Expo features a presentation on the much anticipated Disney Plus streaming service! We've already gotten a glimpse at some of the shows we are looking forward to the most and this streaming service sounds like the ultimate must have for any dedicated Disney fan. We are looking forward to finding out more information about this revolutionary service and the original shows that will be featured on it.
During the presentation we expect to learn more specifics on what will be available on the service at launch and to receive a special sneak peek at some of the originals launching on the service.
2. Haunted Mansion 50th Anniversary Celebrations
There's going to be three different panels on Saturday dedicated to the mansion that hosts everyone's happy haunts: "Haunted Mansion Celebrating 50 Years," "Collecting the Creepy: 50 Years of Haunted Mansion Merchandise," and a panel featuring Disney Imagineer Ken Anderson. This year marks the 50th anniversary of the Haunted Mansion and the D23 Expo will honor this iconic attraction with these two different presentations.
I can't wait to see which famous Imagineers come out on stage to honor this classic attraction.
3. Disney Parks Breaking News
We always look forward to the Disney Parks news that is announced each year at the D23 Expo! This year's Disney Parks News panel is rumored to include more information on the upcoming Marvel themed land coming to Disney California Adventure and Epcot entrance project. You never know what other surprises will be announced!
This panel is always a must see for Disney Parks fans. Last D23 Expo, guests inside this presentation were given special reserved seats to see the new "Fantasmic!" 2.0. I wonder what surprises they have in store this year!
4. Conversation with Joe Rohde and Scott Trowbridge
Joe Rohde (responsible for Animal Kingdom, Avatar Land, and Aulani in Hawaii) and Scott Trowbridge (responsible for Star Wars Land) are legendary Disney Imagineers. I would do anything to be a fly on the wall for their conversations. Luckily, I don't have to break into 1401 Flower Street (Walt Disney Imagineering's headquarters) to do that. This D23 Expo the two Imagineers will sit down to discuss what it is like to bring to life immersive lands inspired by films. This is one panel I am personally quite excited for.
Make sure to look back at our own podcast interview with Joe Rohde here on Disney Dose for more from that incredible creator.
5. Disney Booths on the Show Floor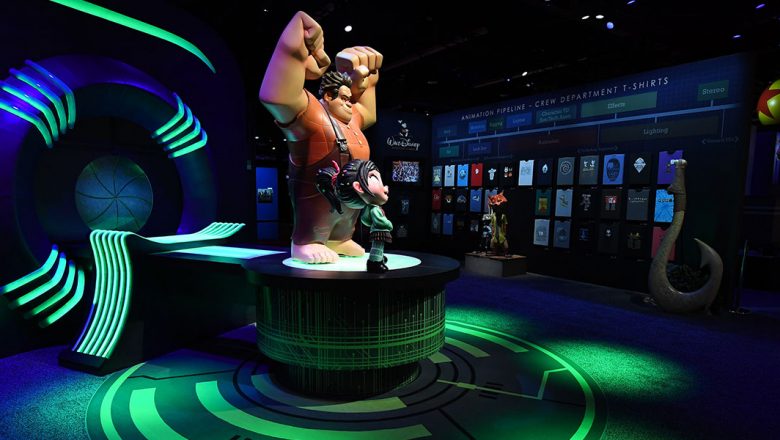 Half the fun at D23 isn't just in the panels but on the show floor! This year, the booths on the show floor that I am most excited for are:
Disney Plus, ESPN Plus, Hulu Pavilion will feature presentations from some of the creators of the new shows for Disney Plus (including from Leslie Iwerks who is producing the exciting new Imagineering documentary), video from the new shows coming to ESPN Plus, and costumes/props from Hulu Originals and classic TV. Guests will also be able to subscribe to the new service at an exclusive D23 Expo member rate! You can bet I will be subscribing.
Lucasfilm booth will feature storm trooper uniforms from the Star Wars: The Rise of Skywalker film. This is the first time that Lucasfilm will have a separate booth on the show floor.
Animation Pavilion will feature a replica of the van from the new Pixar movie Onward which will include story points from the film. I am quite excited about this original Pixar film. We will likely also learn more about the film during the Walt Disney Studios presentation. There will also likely be awesome behind the scenes items from the upcoming Frozen 2.
Disney Parks/Imagineering booth will feature models and information on the new Marvel Land expansion at Disney California Adventure and the changes coming to Epcot. We will have updates on our Facebook page with all the info shared here and in the presentations on what is new and next at the Disney Parks around the world.
Disney on Broadway will have a VR booth allowing guests to see what is feels like to stand center stage during productions of Frozen, Aladdin, and The Lion King.
Get up close and personal with iconic costumes from your favorite Disney films, pose with props from iconic films, and buy tons of Disney themed merchandise exclusive to D23.
6. Walt Disney Archives Costumes Exhibit
This year's costume exhibit is entitled "Walt Disney Archives Presents Heroes and Villains: The Art of the Disney Costume." From the classic 1964 Mary Poppins to this year's live-action Aladdin, the exhibit will include more than 70 costumes from 55 years of live action Disney films and television shows.
7. Celebrities at the Presentations
The D23 Expo plays host to many iconic celebrities from our favorite films and franchises! In the past we've seen the stars from the Marvel films, Star Wars films, Disney tv shows, and more featured on the D23 stages.
Last expo I was flabbergasted when the entire Marvel Avengers lineup appeared on stage. You can see some of that appearance and some of the other stars from last expo this sizzle reel from the 2017 D23 Expo.
This year I hope we see Emily Blunt and Dwayne Johnson on stage discussing the upcoming Jungle Cruise movie and perhaps a song from the upcoming Frozen 2 (just before the first Frozen film debuted I saw Idina Menzel perform "Let it Go" for the first time publicly at the expo–a show stopper to say the least).
8. Disney Fans Costumes and Friends of Disney Dose
All of the dazzling presentations and beautiful pavilions are incredible, but nothing beats the Disney fans who attend the D23 Expo each year. All of you reading and attending make the expo extra special! There is no other gathering in the world quite like this one.
In previous years I have been blown away by the hand-made costumes with niche references to Disney Parks. Some of my favorites include a wheelchair decorated as a Star Tours ship, a woman with a Big Thunder Mountain dress with a working train circling the mountain, and a completely authentic Disneyland Tour Guide uniform. We will have to see which costume is the best this year. Be sure to follow us on Facebook and Instagram for photos from all across the event.
This will be my first year not hosting a book signing for Disneyland Secrets: A Grand Tour of Disneyland's Hidden Details at the event. That said I will be at the event providing coverage all three days! Please stop me throughout the weekend if you see walking around. If you see me while I am doing a Facebook Live, please still come say hello!
These are just a few of the aspects of the D23 Expo that I am most excited for. Comment below what you are most excited to see this year.
Plan Your Disney Parks Vacation After D23!
We have a team of writers covering the most sought after Disneyland and Walt Disney World planning tips. Sign up for our newsletter over at Mickey Visit for exclusive discounts on tickets, hotels, and dining along with ultimate guides to planning your vacation. Join the Mickey Visit FREE newsletter here>